 Rejeki Beduk (Berkah Dua Kelinci) Programme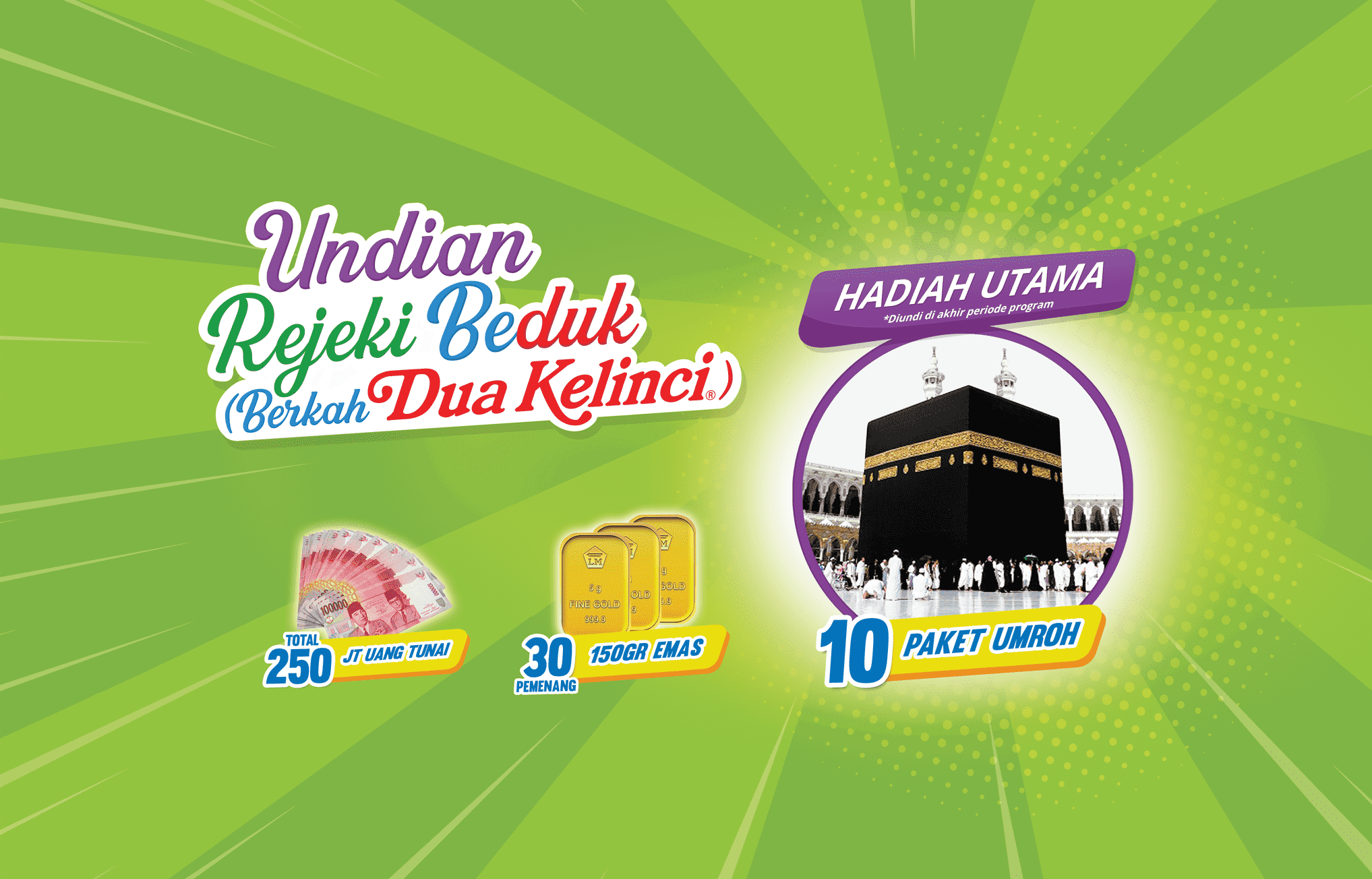 The Programme of Dua Kelinci, Rejeki Beduk, was lasting from February 2 to May 31, 2019. The purpose of this programme is to give appreciation for the customers of Dua Kelinci who have been loyal to Dua Kelinci products for more than 34 years.
Besides to give appreciation to the customers, this programme also gives the positive impacts to the partners of Dua Kelinci in distributing and fulfilling the consumer needs in Indonesia, proven by the demand increase of Dua Kelinci products.
The enthusiasm of the society toward this programme is shown by the numbers of the participants who joined the Rejeki Beduk sweepstakes. Dua Kelinci gives prizes such as Cash, Gold, and Umrah Package as Grand Prizes.