 Thrifty Lunch Box for School in the New Semester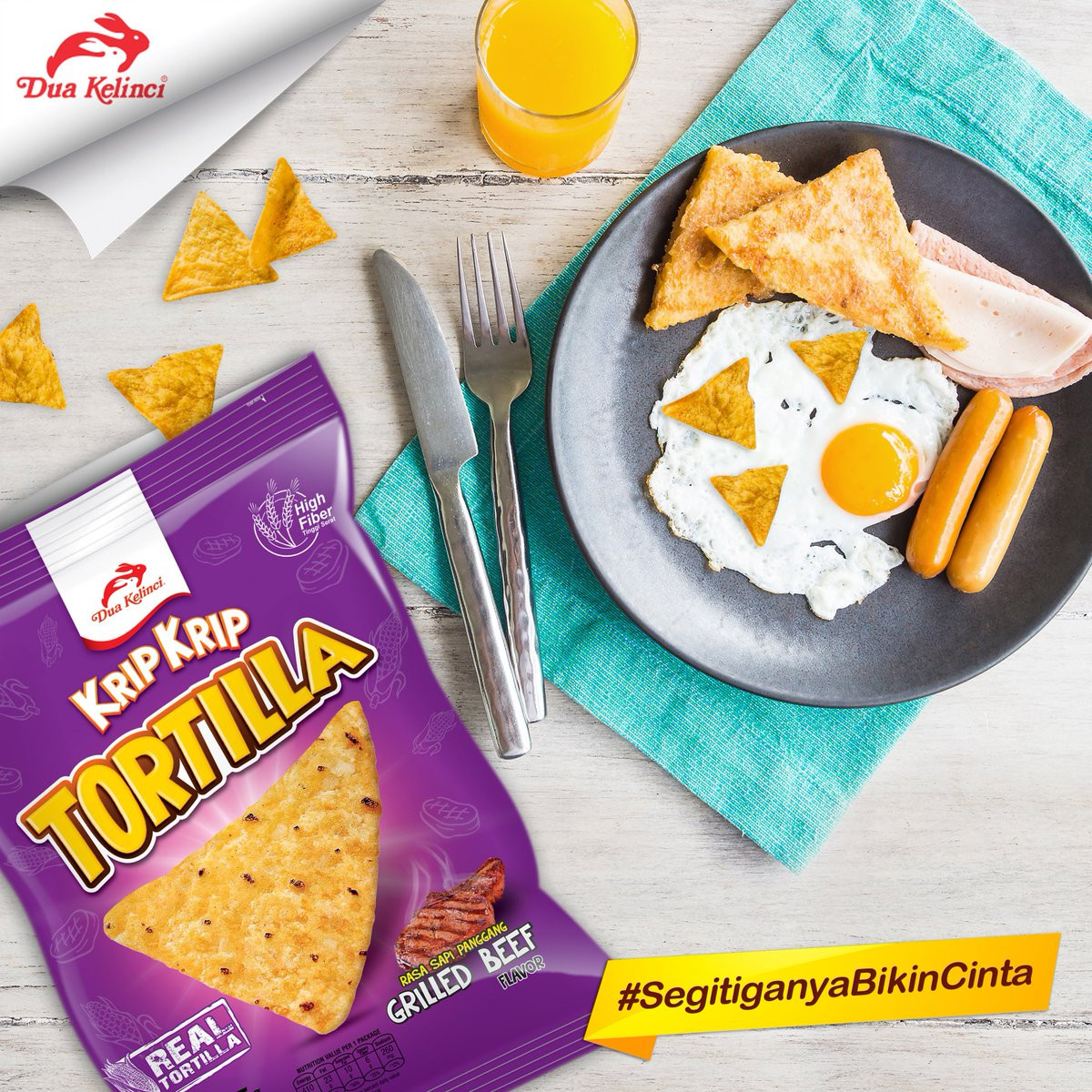 New Semester in the new year. You must be busy with the tight schedule and financial arrangements that are getting more and more. Especially when you are in a condition that makes you unable to prepare your lunch box for school. Whereas in this new year, you are planning to be thriftier and healthier, right? Relax! You don't have to panic. Even if you can't prepare your lunch box at home, there is still a thrifty lunch box that will certainly save your expenditure and be the first-aid for your hunger. Are you curious about the secret of a thrifty lunch box for school in this new semester? Let's scroll this article to find out!
In this new year and a new semester, Dua Kelinci relaunches their popular snack, #KripKripTortilla. You must be familiar with this snack. Yeps. This snack has existed for long but there are still many consumers who don't really know this delicious snack well. You can consume Krip Krip as a thrifty lunch at school. Krip Krip is a multigrain chip that is rich in fibre because it's made from wheat, corn, oat, and sunflower seeds. This snack is 100% made of high-quality corn that is processed by modern technologies to produce a special and delicious flavour combination. Besides that, the low-calorie content makes Krip Krip become a healthy snack that you can consume in emergency situations. Once you try it, you will be addicted since the #SegitiganyaBikinCinta and definitely you don't need to worry about the content of this snack.
Now, you don't need to worry about the lunchbox that you will bring every time you go to school. By bringing Krip Krip from Dua Kelinci, it can be a complimentary snack in every condition. Krip Krip Tortilla from Dua Kelinci has three flavours variants. Nacho Cheese, Roasted Corn, and Barbeque flavours. You can start your days in this new semester by providing a Krip Krip snack for every activity. This snack also can be a substitution of a healthy menu at school and certainly, the price of this snack will not waste your pin money. Let's follow the tips above! You won't lose anything!