 Perfect Snack to Enjoy Anywhere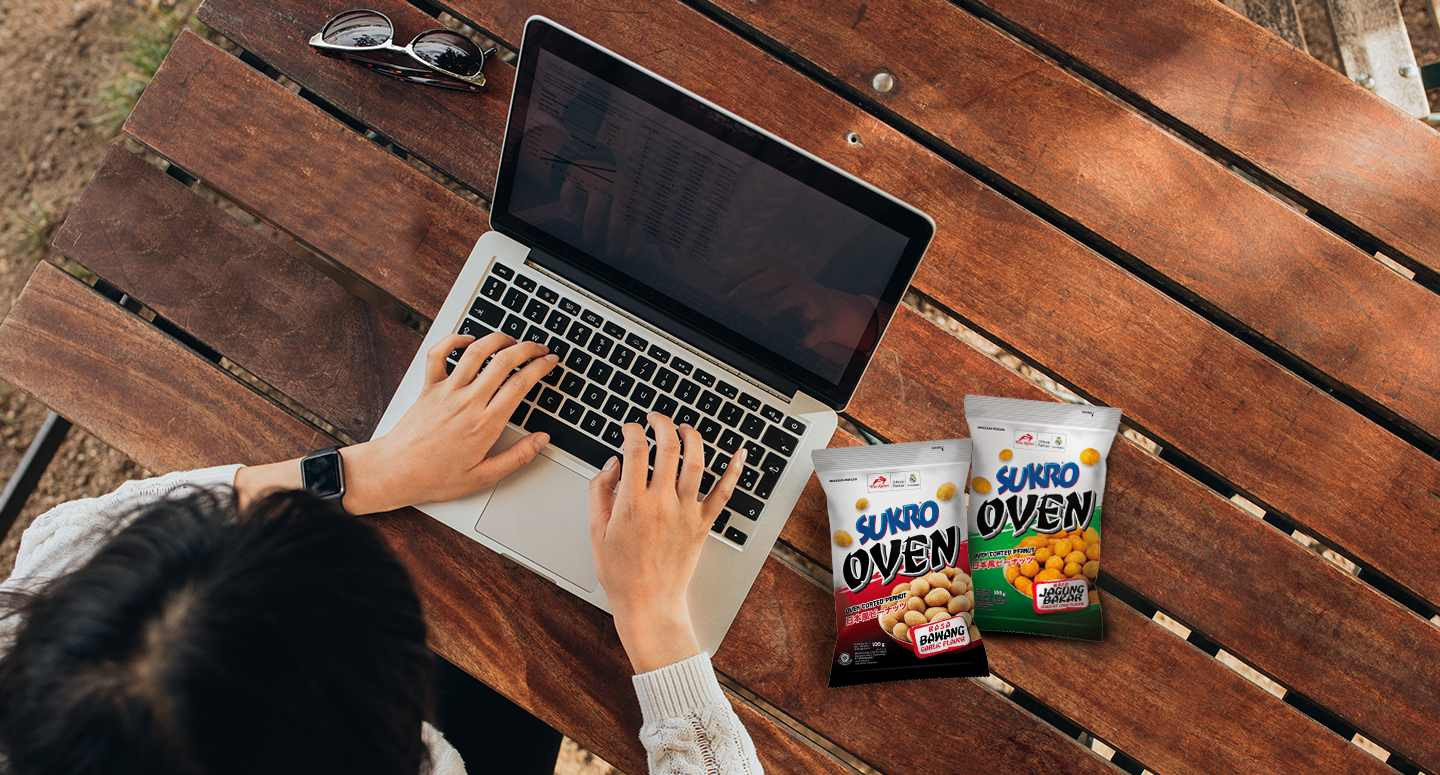 As we know that the case of covid-19 is increasing! The government suggests us to keep doing activities at home. However, as time goes, this situation forces us to enter the new normal and adapt to this current situation.Keep following the health protocol such as wearing mask, social distancing, and washing hands because this is necessary to stay healthy and safe
Although we've been entering the new normal, some people still hesitant doing activities outside the house such as eating at the restaurant, seeing friends, meeting with clients outside, and having a vacation on the weekend. It's understandable since some people are still not following the health protocol properly. Related to this situation, some friends of Mas Sukro the pandemic heroes are aware to bring personal cutlery, lunch box, even snacks from home.
Choose the snack that is practical to bring anywhere and not making your bag full. Sukro is a perfect snack that you can bring anywhere you want. Sukro is one of the products from Dua Kelinci that you can get in the nearest traditional market, supermarket or you can purchase our product online by clicking on our instagram Bio https://www.instagram.com/sukro/
Speaking about the taste? Don't worry! Sukro has a lot of flavor variants that you can choose everyday. There are Sukro BBQ flavor, Sukro Kribo, Sukro Original, Sukro Kacang Polong, Sukro Kedelai, Sukro Oven Garlic Flavor, Sukro Oven Roasted Corn, and Sukro Oven Spicy Flavors that are ready to tickle your tongue. It's perfect to accompany you when you are trapped in a traffic jam, listening to your friends telling their sad stories, talking for hours when hanging out somewhere, family gathering at the house, and snacks that you can enjoy while office break or working outside. Your moment will be merrier with Sukro.