 Tic Tac Seru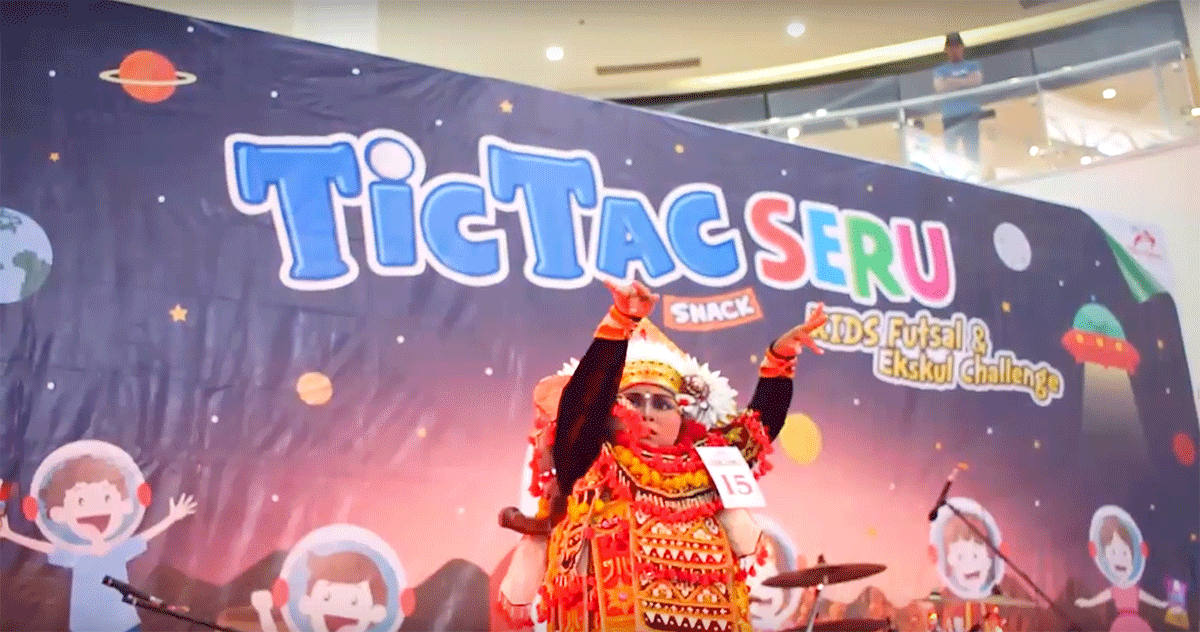 Tic Tac Seru is a Brand Activation Tic Tac with "Kids Futsal and Ekskul Challenge" theme. Tic Tac Seru has been held in several elementary school in some cities in Indonesia such as: Medan, Pekanbaru, Palembang, Lampung, Karawang, Bekasi, Purwakarta, Bogor, Bandung, Tasikmalaya, Malang, Banjarmasin, Mataram, Denpasar, Purwokerto, and Banyuwangi.
The series of Tic Tac Seru events covered off-air activities in schools to delegate the school representation to compete in Futsal and Ekskull Challenge such as dancing, singing, pantomime, martial art, scout, playing music instruments, etc.
This activity could be a positive platform in channeling talents for Indonesian children. In 2020, Tic Tac Seru will be held in several cities in Indonesia.
Wait for us in your city!