 Exciting Study at Home without Being Sleepy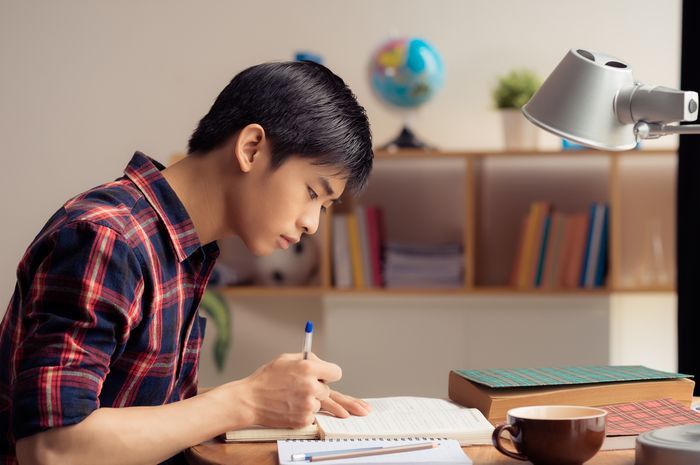 Are you one of the people who easily gets bored and gets sleepy during studying? It seems like you must have a companion when studying at home guys! Don't get it wrong! The companion does not have to be accompanied by parents, friends, or spouse guys. Especially this new year, being accompanied no longer needs to be with anyone. You are growing up and sometimes feeling annoyed by anyone besides you, isn't it? The companion could be a thing. Curious about it?
Yeps. Krip Krip Tortilla from Dua Kelinci. This snack can be an exciting friend when you are studying at home. It doesn't have to be at home since you can go anywhere and bring Krip Krip from Dua Kelinci because #SegitiganyaBikinCinta so you can eat this snack anywhere and anytime. Especially when you are at home and you need snacks as friends that don't make you sleepy when you are studying. The perfect snack is, of course, Krip Krip Tortilla!
#KripKripTortilla is a corn snack that is 100% made from high-quality corn and processed by sophisticated technology to produce special and delicious flavour's combination. It has a triangle shape that will definitely make you fall for this snack and can't be separated from this snack. It contains multigrain chips that have high-fibre and low calorie. With the healthy contents, Krip Krip becomes a healthy snack that must be consumed anywhere and anytime you need it.
Krip Krip Tortilla has three flavours variants that are amazing and you definitely will be amazed when you taste it. There is Nacho Cheese as popular flavours and perfect friends for studying. There is also Roasted Corn that will make you happy with its savoury and the scent that is gonna get you addicted to it. You can also try the Barbeque taste that gives you original barbeque flavour and the taste is unique and also unpredictable. It has a lot of variants, doesn't it? With those variants, you can choose the flavours you like and you will not get bored even sleepy to study at home guys!
So? How was it? Krip Krip is really perfect to be your study partner at home and definitely wouldn't make you sleepy! Always provide Krip Krip from Dua Kelinci as a complementary friend while you are studying so you will always focus on your purpose in studying.