 #dirumahaja Tips in a way of Pengabdi Kuaci Fuzo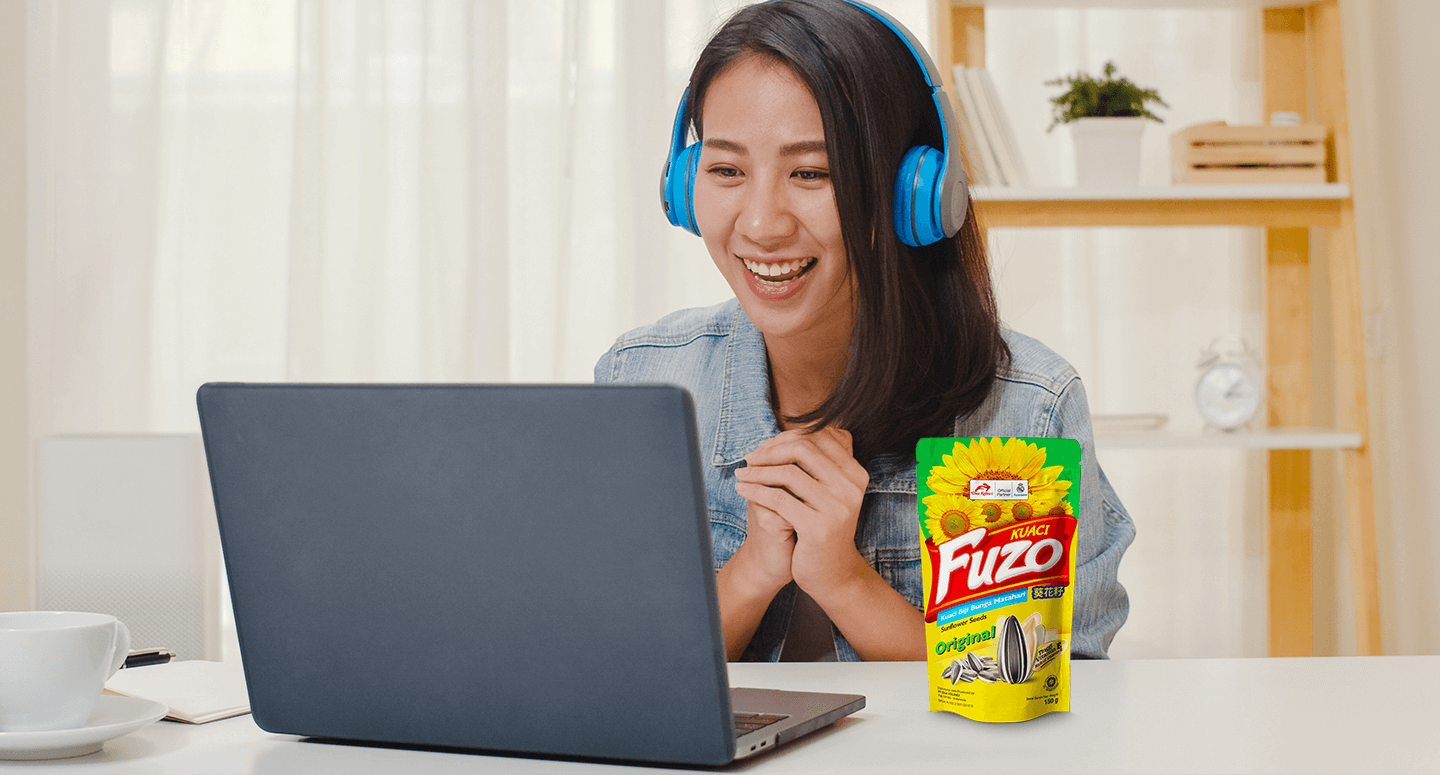 In this new normal, we are suggested to follow strict health protocol to do activities outside the house. however, as time goes more people get restless, they start to do more outside activities such as going to mall and restaurants. This makes us need to be wary about going out. However, some of Pengabdi Kuaci Fuzo still choose to do activities #dirumahaja since its safe and comfortable. Here are some activities suggestions that can be done to face the new normal!
Movie Marathon
This one is a happening activity, series or Korean drama is one of the favorite shows that you can enjoy for a movie marathon at home. You can look for it in the streaming service such as Netflix, Viu, iFlix, and many more. To avoid boredom, you can snack while doing it. Kuaci Fuzo can be your selected snack when doing a movie marathon.
Playing Games
Pengabdi Kuaci Fuzo must be familiar with this activity. Playing games can be one of the ways to spend your free time. You can also find new friends by playing online games
Virtual Traveling
Since covid-19 pandemic and all people are appealed to stay at home, a lot of tourist attractions and shopping center close the visitor access to come. Even it's already opened, some people still doubt to go outside their home. Pengabdi Kuaci Fuzo doesn't need to worry since you can still have the walk by virtual traveling. You just need to open your social media to the place you want to visit. You can also make a list of places you want to visit when this pandemic is over.
Virtual Meet-up
One of the ways to keep in touch with friends without having to see in person is virtual meet-up. You definitely miss the hangout moment with friends. Virtual meet-ups can be one of the ways to see them. You can choose various applications with video conference feature such as Zoom Meeting, WhatsApp, Line, or Google Meet to do it.
Those are some tips #dirumahaja that can you do to face New Normal. Whatever the activities, make sure that you are always passionate about doing it, and don't forget to always prepare Kuaci Fuzo!